About Eastern Concrete Polishing, Inc.
ECPI, Inc is a small business that was established in 2012 in California and was relocated to New England in 2013 after realizing the demand for concrete polishing. We value our costumers and take pride in great quality work. We have polished 1000+ floors.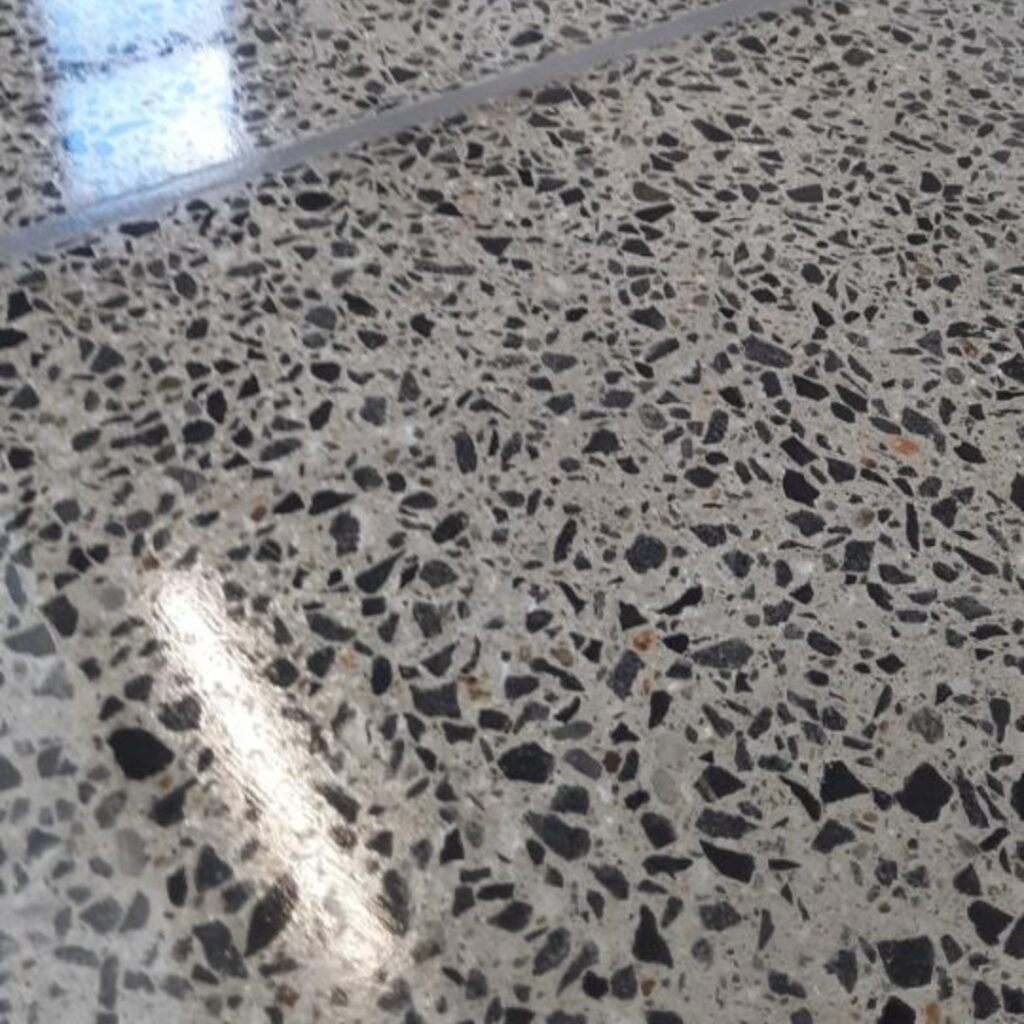 What is Concrete Polishing?
Concrete polishing is an alternative flooring type, like hardwood and tile however unlike those, polished concrete lasts longer and is economically fitting. Polished Concrete is effectively long lasting, if well maintained can last as long as 10 years before extra services are required to restore its original look. Polished Concrete is also extremely easy to maintain, we recommend that you use a microfiber mop with hot water and Dawn if necessary, please do not use cleaning solutions like Pine-Sol or Bleach, because it can cause defects in the floor. Also Refrain from using wax, vinegar or tape on the concrete as it can also create blemishes.
Our company offers many services to provide a wholesome experience for our clients:
Grind and Polish:  This service is to make your floor level and shiny, clients choose how shiny they wish to have their floor. Refer to sheen chart to see which shine level suits you.
Sealing: We offer a sealing product that is eco friendly and provides a protective, water resistant layer on the surface of the concrete.
Staining:
If the client wishes to change the color of their concrete, we have a broad variety of colors to chose from. Refer to
stain chart
to view our selection.
Maintenance: We offer an annual maintenance program to keep your floor looking fresh, which includes washing, resealing and an optional buff.
Prep:
If you do not wish to polish your floor, we also offer a prep service that prepares concrete floors by leveling and repairing, for other flooring types.
Specialty Floors:
We also have a specialty service for creating stencil designs into our floors if the customer requests it. Refer to
special cases
for references.